Virtual Cocktail Making Classes
Whether you're looking for an interesting way to celebrate a colleagues birthday or you want to find something to liven up your weekly Zoom meeting, our virtual cocktail making classes are perfect for getting everyone together (on the same screen!).
Don't worry about ingredients. We'll send your guests everything they need to shake up amazing cocktails at home. No matter where in the world home is.
Plus, our professional mixologist will join you and your team on a video call to guide you through the menu and share a few trade secrets as well as a couple of mixologist hacks to get the perfect serve every time.
Interested? Get in touch to book, enquire about availability or…
…scroll down to find out more.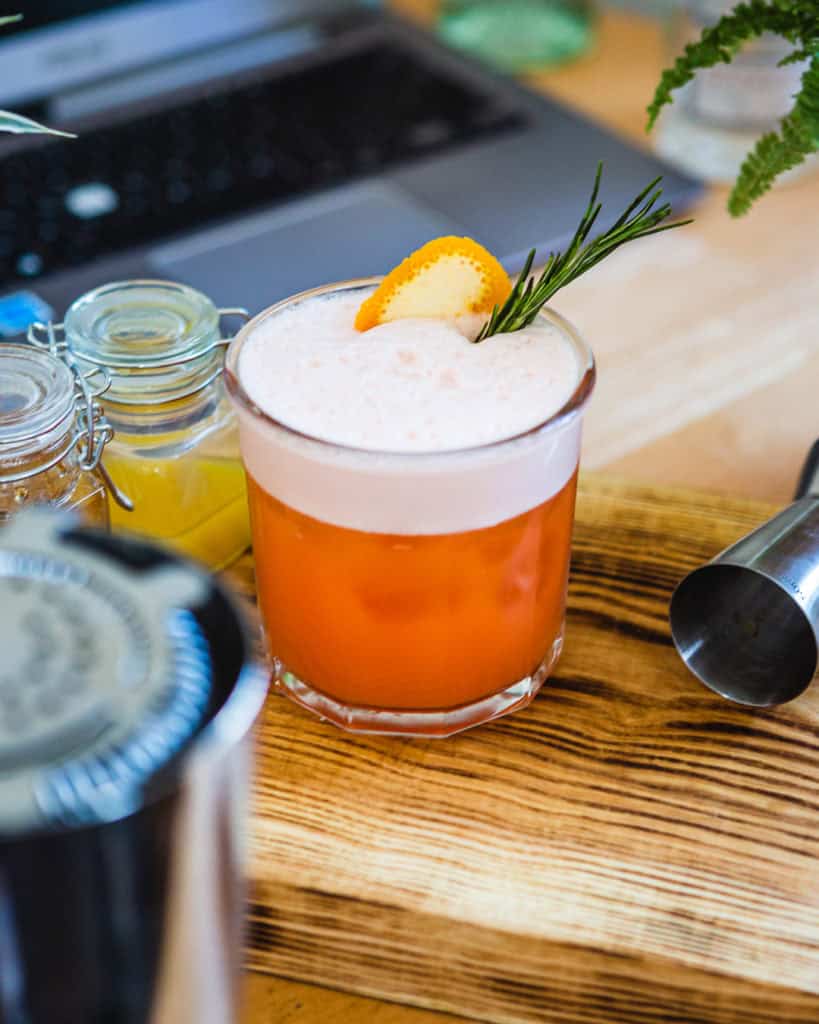 What to expect at a virtual cocktail making class
We've done hundreds of masterclass and have continuously evolved them into an experience that is fun, engaging and guaranteed to teach you and your guests something new.
But essentially we'll teach you and your guests how to shake up these!
and we'll send your guests everything they need to do it!
A typical cocktail ingredient pack
A standard metal & glass equipment set
So let's pick a package and shake that Zoom class up!
Masterclass Options
Whether you have 5 guests or 5000, we will have a package for your budget. 
30 Minute Masterclass
2 cocktail menu
All ingredients inc alcohol
All garnishes
30min virtual mixology class
Courier delivery to a UK mainland guest.
£34.50 per person
45 Minute Masterclass
3 Cocktail Menu
All ingredients inc alcohol
All garnishes
45min virtual mixology class
Courier delivery to a UK mainland guest.
£44.00 per person
60 Minute Masterclass
4 Cocktail Menu
All ingredients inc alcohol
All garnishes
60min virtual mixology class
Courier delivery to a UK mainland guest.
£53.00 per person
If you want to see our full rate card or just prefer a spreadsheet, check out our full rate card here.
Now just slide into our DM's to check availability or book a class
But first, a quick brag about our wonderful clients
We have delivered thousands of virtual experiences to some of the world's largest companies!
Submit an Online Cocktail Class Enquiry
We'd love to host an online cocktail making class for you. Please let us know as many details as your can and we'll get back to you as soon as possible.
Testimonials
Check out what some of our past customers thought about our online cocktail making classes.
Frequently Asked Questions
You've been asking…
How far do you deliver the cocktail making ingredients and equipment?
Boozy Events are based in Aberdeen but we ship the kits all over the world. We have hosted cocktail making classes for guests in over 30 countries.
How many people can be part of the masterclass?
We have no limit on the number of people that can join a private virtual cocktail making masterclass, however, we do have a minimum order of 5 guests.
Is your online cocktail making class covered by an insurance policy?
Yes. For peace of mind, our cocktail making classes are covered by a £5,000,000 public liability insurance policy.
What alcohol is provided in the ingredient packs?
It varies depending on the menu, but they include on average 50ml of alcohol per cocktail.
Some people want alcohol, others don't?
No worries, you can mix and match our no-alcohol and alcohol included cocktails within the same masterclass.
Do we need to source our own ingredients?
Absolutely not. To ensure all the guests have the proper ingredients we will send every guest who is taking part an ingredient pack containing (almost*) everything they'll need. This works out much easier and cheaper than sourcing ingredients yourselves.
(*We tried posting eggs & ice. It didn't work…)
How much is delivery?
We typically charge a flat fee of £6 per consignment for UK Mainland addresses, however, this is included in most of our displayed prices.
For everywhere else please check our rate card or send us a message for a quote.
Can you do corporate classes?
Absolutely, more than 9 out of 10 classes are for corporate clients and we host recurring classes for some of the UK's top companies.
Can you use alternatives to Zoom?
Absolutely, we frequently host classes over Cisco Webex and MS Teams.