Virtual Fam Trips
Connect great venues & resorts to agents from around the world with ease, our virtual familiarisation trips can be organised quickly and they are up to 30x cheaper than in-person familiarisation trips.
🏆 Multiple Award Winning Business
📅 Available 7 days per week
🌍 Worldwide Shipping inc USA & EU
🍸 Alcohol & No-Alcohol Options
⭐⭐⭐⭐⭐ Rated 5 Stars on Google


Inclusive and interactive experience
Virtual Fam Trips
Our live interactive virtual familiarisation trips are perfect for showcasing your venue or experiences to people around the world. We combine great tasting cocktails, physical merchandise and a tour of your venue to give people a great familiarisation experience without the jet lag!
Global Reach
Worldwide Pack Delivery
Through our network of delivery partners, we can reach travel agents in over 190 countries and our in-house team are on hand to ensure safe and reliable delivery.
Totally Bespoke
Themed Cocktails & More
Our in-house team of mixologists and event planners can create a destination themed menu and unboxing experience complete with your own brochures and marketing materials. Plus, they are available by email and telephone to discuss your wildest bespoke requirements.
Finance department loves us
Budget-Friendly Experience
Our virtual familiarisation trips are cost-effective enabling you to host up to 30 times more agents for the same cost as an in-person fam trip.
Learn More About Virtual Fam Trips
Discovery Call
Book a zero-obligation call with one of our virtual event coordinators to discuss any questions, requirements or bespoke requests you have.
Calls typically last 15 minutes and can be held via Google Meet, Zoom or even Telephone. Webcam on or off? That's up to you.
Don't want to wait? Call +44 (0) 1224 600068 or email us now.
Conversation Starting Ingredients and Snacks
In our experiences, we use ingredients in interesting ways and supply delicious, craft snacks that are sure to be conversation starters among the team.
Don't worry though, we make sure to cater for a broad audience so you won't find anything weird or nasty.
All of our cocktails are vegetarian (most are vegan too) and can be created with alcohol or our alcohol-free substitutes which can be supplied free of charge to guests to are alcohol-free, plus we have a huge selection of vegan, gluten-free and celiac-safe snacks as standard.
Time to break the ice?
Book or Enquire About a Virtual Fam Trip
Boozy Events has received hundreds of ⭐⭐⭐⭐⭐ 5-star reviews since 2017!
[brb_collection id="3224"]
Worldwide Event Coordinator Team
We're Always Here To Help
We work with many companies that have distributed teams and we are no different. Our team of event coordinators are located across 4 time zones. Guests can contact us via our dedicated guest helpline which is manned constantly during event operations.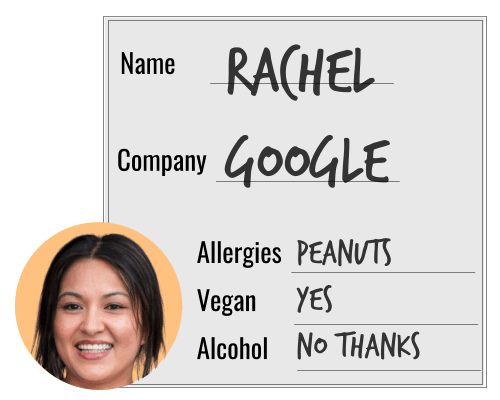 Completely Inclusive Experiences
Not a single person is left out from our experiences.
Catering for everyone is at the heart of what we do. In almost every situation that a standard ingredient is not suitable, we will have a near-perfect substitution available, for free. Where we don't, we will take whatever steps are necessary to make sure the person is not left out.
Plus, we can ship to guests in more than 190 countries through our network of courier partners!
Your brand, your way
Experience Branding Options
White Labelling
Hide our branding and make the experience all about you. Suitable for re-selling by 3rd party event planners with a full-stack white labelling service.
Branded
Incorporate your companies brand or message into the packaging, drinks and the overall experience. From simple colour schemes to printed boxes and equipment sets.
Co-Branded
Great for exhibitions and sponsored events, we can host a co-branded experience which your guests can take part in, plus we can handle payments for paid events.
Packaging examples shown are for illustrative purposes, actual packaging and contents will vary depending on your requirements.
Direct Submission or RSVP
Booking Solutions For Every Company
Direct Submission
Let us know the package and guest numbers, and send us the guest information via our provided CSV template. Nice and simple.
RSVP Form
Let us know the package and guest numbers, then share a link to a hosted RSVP form where guests will submit their details directly to us. Great for GDPR compliance.
Guests Choose
Choose some options or set a budget, guests head to our custom booking page where they can choose their own equipment, snacks and more.